John Handfield Art Collections
Shop for artwork from John Handfield based on themed collections. Each image may be purchased as a canvas print, framed print, metal print, and more! Every purchase comes with a 30-day money-back guarantee.
Artwork by John Handfield
Each image may be purchased as a canvas print, framed print, metal print, and more! Every purchase comes with a 30-day money-back guarantee.
About John Handfield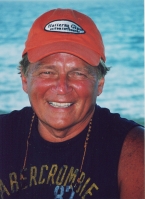 My Journey as an artist began on the east coast when I was ten years old after I received a "hand-me-down" Brownie Box camera. Photography became more than just a fun thing to do. A few years later I was given a used Argus C3 camera and that is when I really got into taking photos. My interest and knowledge continued to grow as I read photography magazines and books on photography. In college, I took some elective classes in the technical aspects of photography along with posing, and photography in advertising design. Over the years I have learned a lot about good and bad photography. Since those early years I have moved from Minolta to all Cannon equipment and have experimented with all kinds of techniques in producing the final image.

When I began serious photography in my early 20s, it was all black and white which allowed me to concentrate on composition. I found that I really liked outdoor scenes and nature but business moved me into advertising photography, including computer products, automobiles, etc..

I have resided in Arizona for the last 20 years after moving from the east coast. I make my home in Tempe. For over 30 years I utilized my photography expertise in marketing and advertising. Having had many years of very successful ad campaigns, trade show exhibits and corporate marketing programs utilizing my photography, it was still not my passion.

Making Meaningful images, both for inspiration and for extracting one's inner-feelings became an obsession. My secret of success has been capturing the spontaneityof life, and embracing opportunities as they arise. With a great deal of patience and perseverance in all kinds of weather I have used my camera to preserve many memories for many clients while also capturing everyday images of life.

Relying on an internal compass for locating meaningful images, both for inspiration and for satisfaction, my focus is on the infinite by giving the viewer a different perspective, a close up look at what nature and life has to offer which are not just a travel diary, but printed works of art.

My first love is shown in my approach to show the beauty of automobiles, close up views of life and my scenic and nature photos, while recently having a heavy leaning towards artistic variation, mixed media and a new digital art direction for the creation of "Digital Photo Art" on canvas.

As a photographer, artist and environmentalist, the camera is my brush; the earth's colors my palette and the computer my canvas. My photographs feature the classic automobiles, Americana, beaches and scenes of Hawaii, the Outer Banks of North Carolina, along with many other states and locations throughout the United States and the great variety offered by Arizona and the Southwest landscapes. At various Art Shows and Gallery submissions, my artisitc renditions of automobiles, Southwest scenes, sunsets, floral photos and now digital photo art have generated some of my most popular works.

I feel I provide meaningful and artful images, both for inspiration, unusual perspectives and the discovery of one's inner-feelings.